About Us
Overview: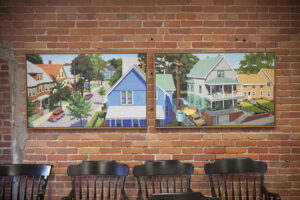 Rogers Foam's mission is to provide custom engineered solutions – from product development support, to efficient local production, to on-time delivery. We convert flexible materials for customers in the medical, automotive, consumer goods, industrial, packaging, furniture, and bedding industries. Rogers Foam continually expands its capabilities as markets change and material innovation creates new advances and applications.
At Rogers Foam, our engineers can guide you through the dimensional design and material selection phases. We offer a full range of foam materials, including polyurethane, polyethylene and cross-linked polyethylene, polypropylene, and foam rubber like EPDM. Rogers also carries technical urethane foams like low perm foam for sealing applications, reticulated "filter" foam, and felted foam. Rogers Foam engineers boast decades of materials and fabrication expertise. We are experienced producers of high-quality precision foam products.
Rogers Foam has broadened its geographic footprint and expanded its application and market knowledge via our subsidiaries: Amcon Foam (amconfoam.com), Vahala Foam (vahalafoam.com), Capitol Foam (capitolfoamproducts.com), and Cutters Foam (cuttersfoam.com). Our plants maintain quality certifications including ISO 9001, 13485, 14001, IATF 16949, FDA and SAM registrations, and state bedding licenses. We believe that doing good work and keeping our word is the foundation of our brand in the market, and we are proud of the long-term relationships we have with our customers and our suppliers.